Barn Night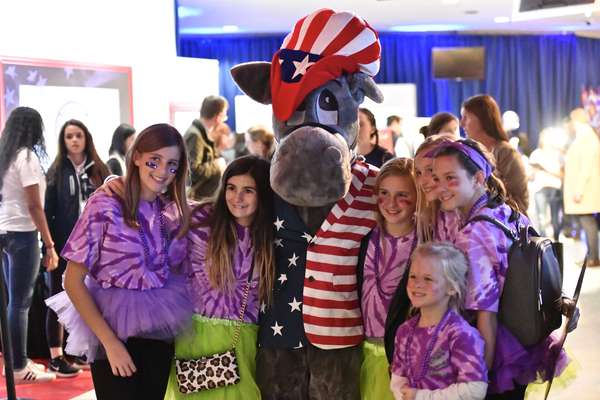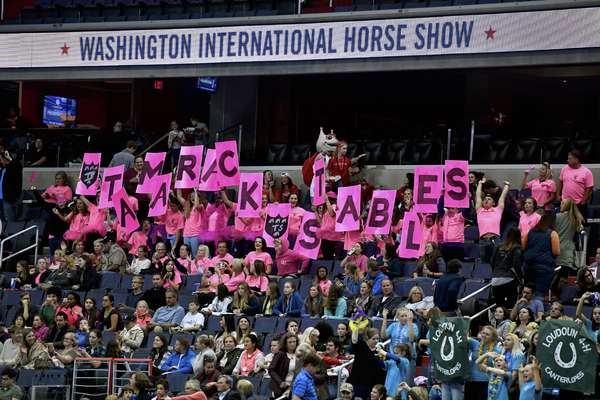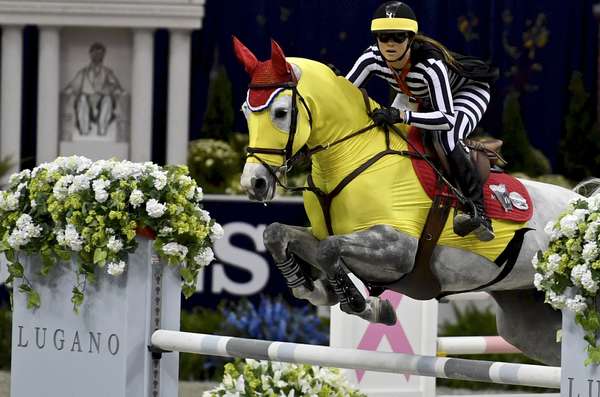 Barn Night at WIHS is a favorite with young riders, barn mates and horse lovers who attend in groups and have a chance to enter group contests, win great prizes, and enjoy a fun, horse-filled evening. Barn Night 2017 will be held Thursday, Oct. 26. Contests and registration forms available now! This year's theme is "Equestrians Around the World." Read more about Barn Night 2017.
2017 Contests Winners
Tamarack Stables - WIHS Barn Night Largest Group Contest (Overall, MD, VA, DC/Other)
Hoof & Woof - WIHS Barn Night Group Spirit Contest
The Big Easy - WIHS Barn Night Banner Contest
Team Kama - WIHS Barn Night Video Contest
Check out more photos of Barn Night!
For each contest, prizes are awarded to the first place winner, reserve champion, and two honorable mentions of each contest.

For those who registered by the Early Bird deadline (Oct. 2, 2017): the winner of the $250 Dover Saddlery gift certificate, courtesy of US Equestrian, will be announced Oct. 16 on Facebook and Instagram.

> 2017 Contest Rules & Details
2017 Prizes
One year Enjoy Yums treat subscription for members of your barn
Custom Golf Cart from United Metro Golf Cart
Clinic with Olympian and World Cup Dressage Medalist Laura Graves presented by Barn Manager
Custom drape set from The Clothes Horse
$2,500 in Dover Saddlery shopping sprees courtesy of US Equestrian
and more!
How to Enter
Register your barn or group (forms available in August 2017)
Special prize drawing for barns that enter early. The lucky winner will be announced on Facebook.
Read the Contest Rules & Regulations, and prepare and submit your contest entries as specified in the rules. Be creative and have fun!
Call Capital One Arena Group Sales at 202-661-5061 for information on discounts for groups of 10 or more.
Barn Night festivities begin at 6:00 pm Thursday, Oct. 26, at Capital One Arena!
See what happened at Barn Night 2016!
It was high-octane fun with 59 groups from Maryland, Virginia and the District of Columbia participating in Barn Night 2016. The evening was packed with exciting competition and exhibitions, including the $35,000 International Jumping Accumulator Costume Class, and the speedy and adorable WIHS Shetland Pony Steeplechase, presented by Charles Owen, plus a scavenger hunt, a tee-shirt toss and lots more.
View the 2016 Barn Night Results & Participants