The 2020 WIHS Prize List is now online!
For Regional Prize List, click here!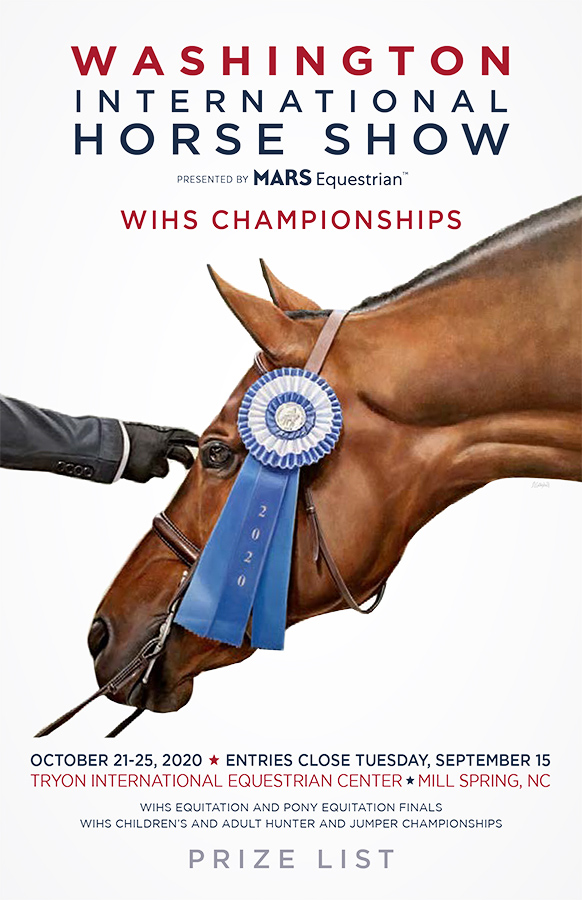 Washington International Horse Show
Presented by MARS EquestrianTM
October 21-25, 2020
Entries will close Tuesday, September 15
Entries will only be accepted at Show Management System
All equitation invitations will be emailed mid-September from Show Management System,
and there's not a way to pre-enter through the online system.