By Evie Stettin, WIHS Intern, June 9, 2020
Rider Spotlight
Name: Stephanie King
Age:
Hometown: St. Augustine, FL
Trainers:
Division: WIHS Adult Jumper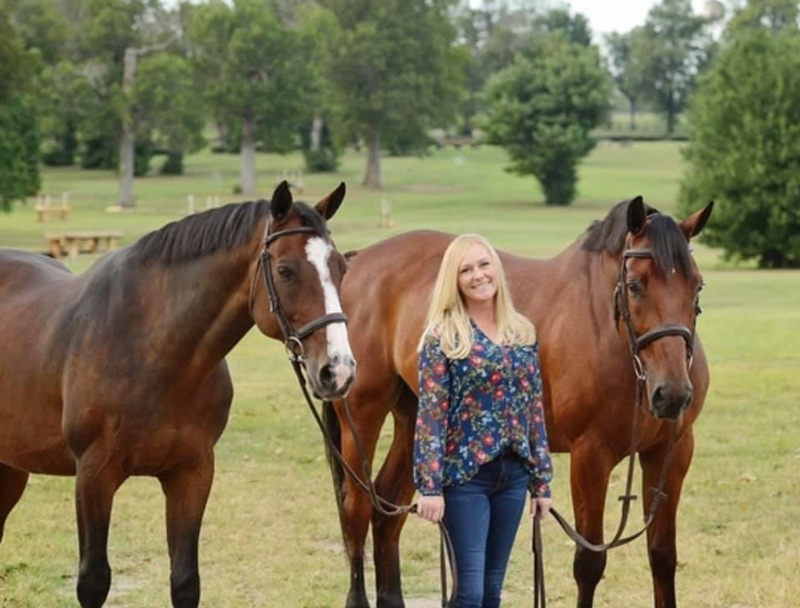 Photo by Anne Gittins Photography
What does it mean to be an equestrian success story?
One definition is a rider who wins lots of ribbons, or qualifies for every competitive show. Another is less obvious, but even more straightforward: a person who always gets back up and keeps riding. Stephanie King is an excellent example of both.
King has been riding since she was a little girl, competing under the tutelage of her mother in leadline classes and later as a pony jumper. "One of my favorite childhood memories," she says, "was showing 3 pony jumpers when that division first started. Chuckie Waters, a very close family friend, coached me and we ended up first, second and third in the first pony jumper classic in our area." She always knew she wanted to continue riding as an adult. "However," King reported, "my mom always was adamant that I go to college and pursue other interests before committing myself to riding. I did that, and had a full-time career for over 10 years, during which I did not ride but missed it like crazy."
Now that she has reentered the sport, she's proven that her hiatus was far from a setback. Since her return, we've seen her at the top of her game, consistently placing at some of the most competitive shows in the country. At the moment, King and her 16 year old Swedish Warmblood gelding Lexus are second place in the WIHS Adult Amateur Jumpers. In 2018, she jumped to a triumphant victory in the $10,000 Adult Jumper Championship here at the Washington International Horse Show aboard her other gelding, Co-Starr (barn name "Ringo"), a 13 year old Belgian Warmblood. She remembers this as "one of the most amazing experiences I've ever had."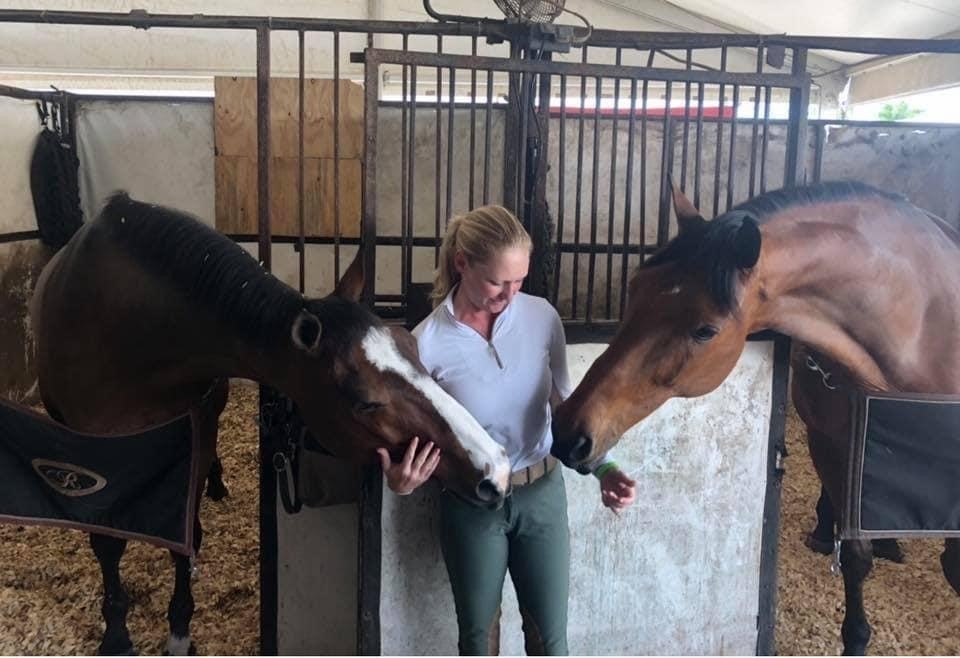 Photo by Jeff King

"WIHS is, in a word, iconic. It's legendary. I am so fortunate to have been a part of WIHS history. It is not only a horse show, but also an experience for everyone involved. It is an experience for the people who live and work in downtown DC and give up part of their city to us for a couple weeks each year. It is an experience for every person who is fortunate enough to qualify to attend this most prestigious show. It is an experience for every family member who is able to attend, like my dad did for the first time last year. A horse person all his life, he marveled at how 'they managed to put on a horse show in the city.' There is nothing that compares to WIHS, its location, its history or its prestige."
Her win at WIHS came as a welcome surprise. "I was second to last in the jump off, and I knew the person coming behind me was not just good, but great. We laid down a fast time, good round, and took the lead. I was beyond happy. I remember walking Ringo around the schooling ring and thinking 'second place at Washington is amazing.' I was completely content with it. Of course, there are no screens in the WIHS schooling ring. But a few minutes later my trainer was coming toward me with that iconic red cooler. He said one sentence - 'You just won Washington.' That was one of the most amazing moments of my riding career."
You just won Washington. The string of words that so many dream of hearing. For King, it was a reality. But oftentimes reality comes crashing down upon us.
At the very end of the 2019 WEF season, just five months later, King suffered from a serious fall off Ringo that left her with a "broken rib and fractured confidence," as she puts it. "We were in a bending line and just weren't getting there to an oxer out. He made the right choice pulling up-- I just wasn't ready for it." As every rider knows, even the smallest mistake can bring about serious consequences, such as a not-so-graceful dismount. Some falls, however, stay with us and haunt us every time we climb into the saddle, playing over and over again in our minds, crippling us with fear. King's fall was just that, in part because she had owned Ringo for four years and had never before fallen off of him.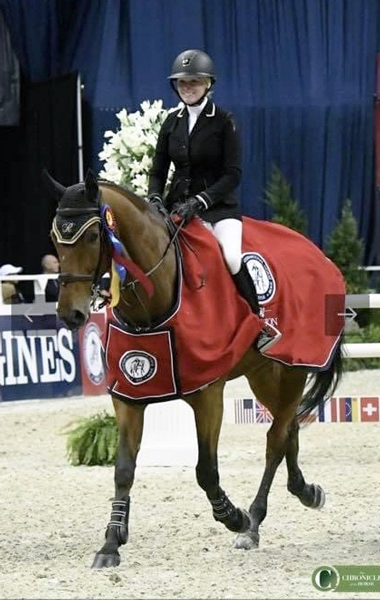 Photo by The Chronicle of the Horse

"It took a lot of work, both physical and mental, and a lot of time to get back into the show ring comfortably." King attributes her recovery in part to her trainers, who were patient and understanding even when things were tough. They referred her to Annette Paterakis, an equestrian sports psychologist. "I worked with her for several weeks, and I still work with her on an as-needed basis," King told us. "She was really able to help with the confidence issues I was experiencing after my fall and also general showing issues going forward." When asked what advice she would give to another rider facing the same challenges, King answered, "Talk it out. Don't keep your insecurities or fears inside. Be vocal about how you feel. You'll be amazed at how many others are experiencing the same thing or who have experienced it before. You are not alone."
It wasn't long before King, Ringo and Lexus were back on the show circuit, ready to leave their competitors in the dust. At the 2019 Devon Horse Show, just months after King's injury, she and Ringo secured first place in the $7,500 NAL/WIHS Adult Amateur Jumper Classic.
Unfortunately, King's showing was put on hold yet again, but this time due to the COVID-19 pandemic. "Quarantine was definitely a bummer for everyone, but the horses and I did pretty well," says King. "For me, it was actually nice to be home for a bit since we keep a pretty busy show schedule. My husband was happy to have me around! Lexus got a little bored but overall they both made the best of it. We did a lot of back to basics work, both on the flat and over small jumps. Aside from missing the last two weeks of WEF and having the obvious time off, it hasn't affected our plan much. We are back to showing now in Tryon and everyone seems to be respecting the new rules. I'm looking forward to a great rest of the summer and getting back to indoors in the fall."
Though her recent results may reflect a seemingly full recovery, King says that some days are better than others in terms of her confidence. "You know, that's the thing about this sport we do. It only takes one moment, one 'oops' for us to realize we aren't invincible. That doesn't keep us from doing it. When you love the sound of hoofbeats and the smell of horse flesh, you're never going to stop, no matter what has happened."