WASHINGTON, June 26, 2017--The Washington International Horse Show is pleased to announce the upgrade to all new footing for this year's event at Verizon Center in downtown Washington, D.C., on October 24-29, 2017.
An organization that takes great pride in listening to the needs of its exhibitors, as well as continuously striving to improve and be the best, the management at WIHS looks forward to this enhancement.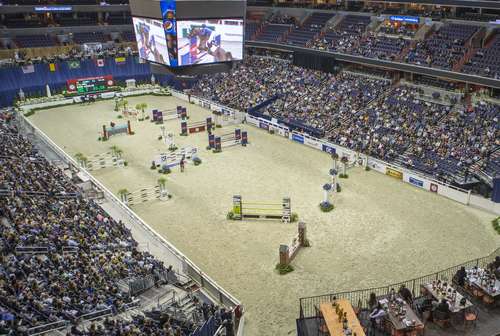 "Our riders have been asking for new footing for years, but Verizon Center's installation constraints made it virtually impossible," said WIHS Show Manager and Interim COO David Distler. "The Footing Firm is making it happen, allowing us to meet the needs of our riders and provide new footing that is low maintenance and has less dust."
WIHS President Victoria Lowell noted, "I thank the WIHS team for identifying a proven footing company who could bring best-in-class footing to our unique venue. Thanks also go to our Board and our sponsors for making it possible to invest further in bringing the best in equestrian sport to D.C."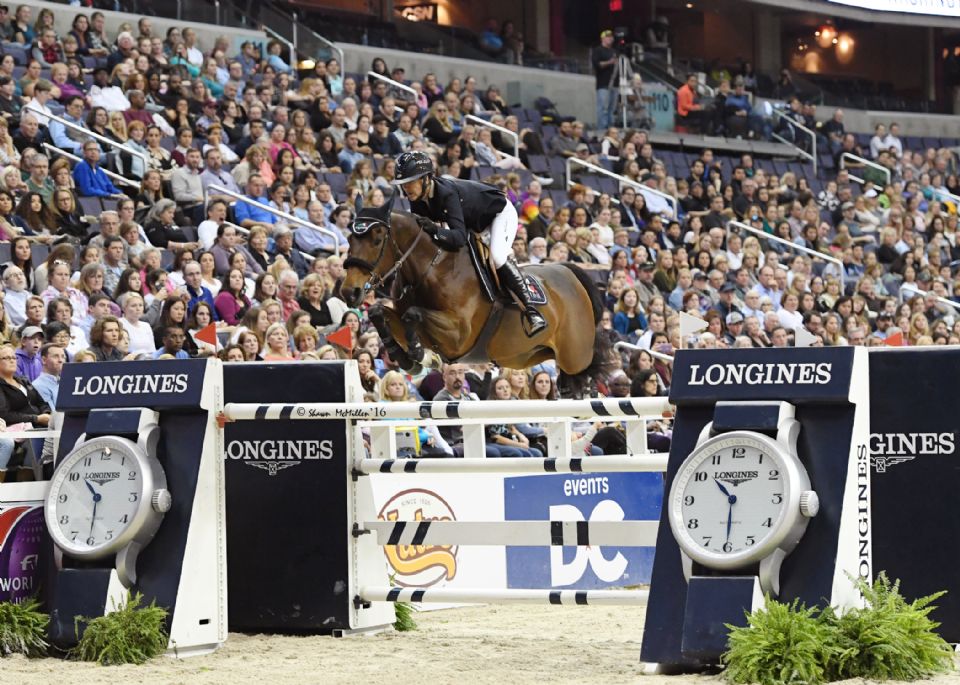 The Washington International Horse Show is one of the most prestigious equestrian sport and entertainment events in North America and draws Olympians and top horses and riders from around the world. Similar footing is used at top shows internationally, including the Longines Global Champions Tour Miami, and will help take competition at WIHS to the next level.
Last year's Longines FEI World Cup™ Jumping Washington winner, Olympian Lauren Hough, stated, "I'm very happy and encouraged to hear that WIHS has made the investment in new footing for 2017. It is a fantastic show with the best horses and riders, and they deserve to compete on the best footing. I look forward to returning this year to defend my title."
The footing being installed is a sand, fiber, GGT blend from the company The Footing Firm. It is a newer spin on fiber-sand technology that creates a very stable surface while also absorbing the energy from the impact of the hoof.
"It gives the horses a more reassuring feel as they are going around," said Distler. "It makes horses run faster and jump higher. I hope that the riders appreciate the efforts that we are going through, as well as the cost, and I do hope that they are going to be happy."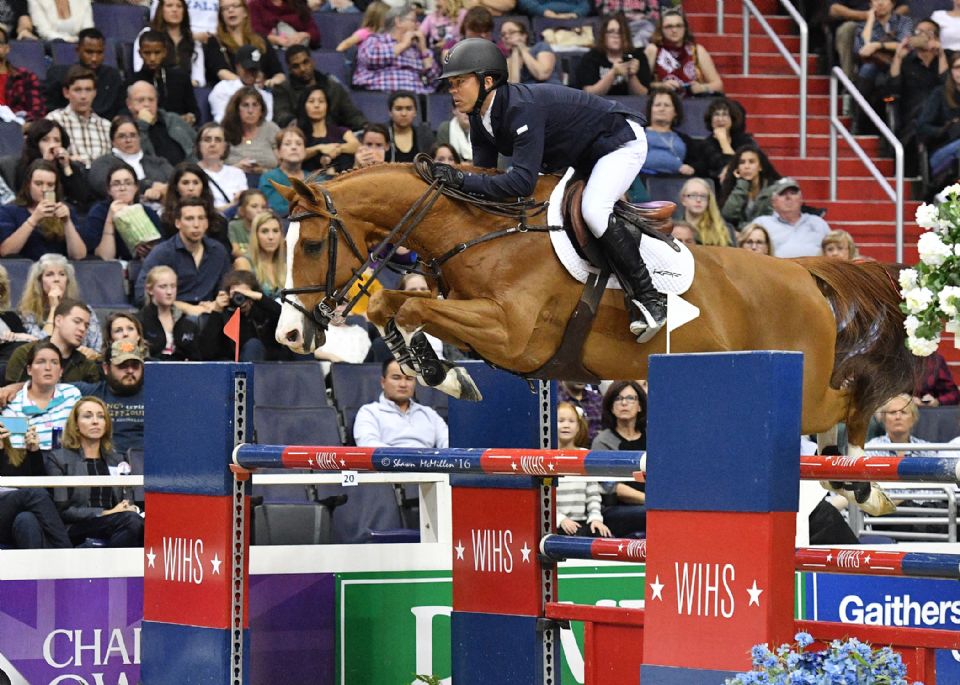 The Footing Firm is a company built by David Lauinger of Culpeper, Va., Drew Discount of Palm Beach, Fla., and Karsten Koch of Bremen, Germany. Together, the team has more than fifty years of worldwide footing experience.
"Footing Firm is proud to provide our world-class footing for a world-class event," said David Lauinger, principle partner of The Footing Firm. "Drew, Karsten, and I are proud to bring to Washington, and to the equestrian community, the highest quality of product and service."
WIHS will bring the best in footing to this year's 59th annual event. Competition runs October 24-29 at Verizon Center in downtown Washington, D.C.
About WIHS, www.wihs.org
Established in 1958, the Washington International Horse Show is one of North America's most prestigious and entertaining equestrian events attracting more than 26,000 spectators annually to Washington, D.C., for Olympic-level competition plus community and charity events. More than 500 top horses and riders arrive from all over the globe to jump for more than a half a million dollars in prize money. Highlights include the $130,000 Longines FEI World Cup™ Jumping Washington for the President's Cup, presented by Events DC, the $25,000 Puissance high jump and $50,000 Speed Final on Military Night and Kids' Day, a free, fun and educational community event. WIHS, an official USEF Heritage Competition, is rated CSI4*-W by the Fédération Equestre Internationale, the world governing body for horse sports. The Washington International Horse Show Association, Ltd. is a 501(c)(3) nonprofit charitable organization based in Washington, D.C.