All-Star Roster Features World-Class Olympians and Nation's Best in Hunters, Jumpers and Equitation
WASHINGTON, Sept. 22, 2016--A lineup of top international show jumpers and many of the nation's best horses and riders are slated to compete at this year's Washington International Horse Show (WIHS) on October 25-30, 2016, at Verizon Center in Washington, D.C.
One of the year's most esteemed equestrian competitions, WIHS draws some of the biggest names in the sport, including Olympians and rising young stars. The qualifying lists for all divisions, including the WIHS Equitation Finals and WIHS Championship Finals are now available online at www.wihs.org/qualifying-lists.
Among big-name U.S. riders that will compete are members of the silver medal U.S Show Jumping Team from the 2016 Rio Olympic Games, who will continue their season at this year's WIHS. Team members Beezie Madden, McLain Ward, and Kent Farrington, as well as traveling alternate Laura Kraut are all scheduled to attend. Olympian Harrie Smolders from The Netherlands is also set to compete after his appearance in Rio, and will defend his title as the winner of the 2015 Longines FEI World Cup™Jumping Washington CSI4*-W, presented by Events DC.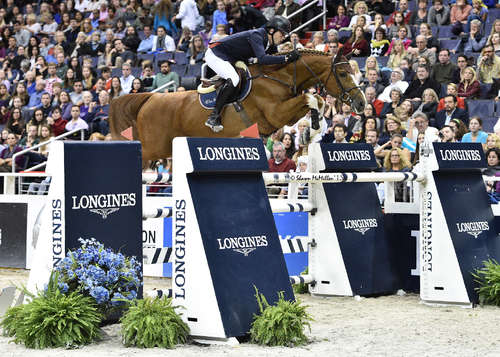 Belgium's Jos Verlooy returns to WIHS for the second time after making his first appearance last year, and earning a host of awards. The rider had consistent results throughout the 2015 WIHS international jumper classes, including a win in the $25,000 The Boeing Company International Jumper Puissance. Verlooy was then presented with the Leading International Jumper Rider Award, the Leading Under 25 Rider Bonus, presented by Sleepy P Ranch, and the Leading Foreign Rider title.
"We look forward to welcoming many of the world's best horses and riders to Washington, D.C. for the 58th annual Washington International Horse Show," said WIHS President Vicki Lowell. "WIHS is an event full of time-honored traditions, fantastic entertainment and exceptional competition. We have some of the best fans in show jumping that attend all week to support their favorite riders, and we enjoy the opportunity to share the sport with enthusiastic spectators from the DC metropolitan area and beyond.
"This is our second year as part of the Longines FEI World Cup™ Jumping North American League, and we hope that the event will draw even more viewers from around the world as prize money and ranking points continue to increase," Lowell continued. "This year's event will be one of our best, and we look forward to welcoming horse lovers of all ages to this unique week of equestrian competition in our nation's capital."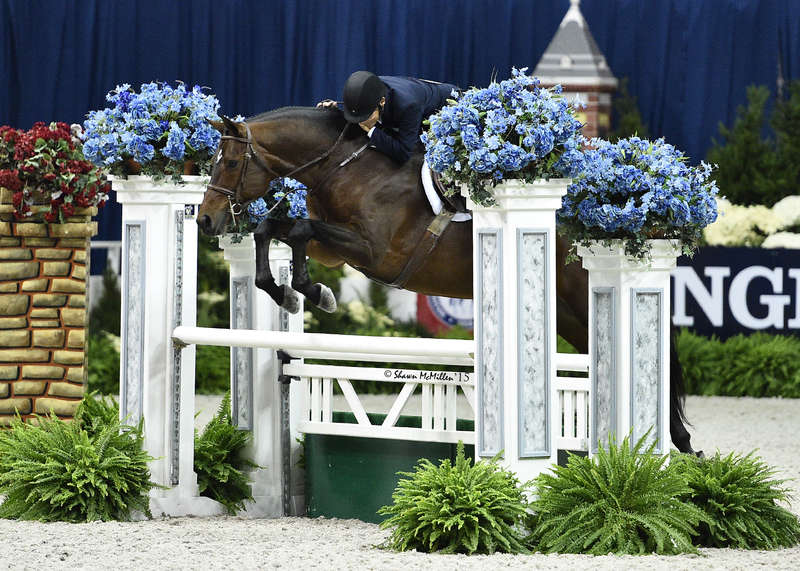 International course designer Alan Wade of Tipperary, Ireland, will design world-class tracks for WIHS this year. With a star-studded lineup of riders, and many of their best horses, international show jumping competition will be strong.
Highlights include the $35,000 Accumulator Top Score costume class during Thursday's Barn Night, the $50,000 GE Speed Final and The Boeing Company $25,000 International Jumper Puissance as part of Friday's Military Night. Saturday's President's Cup Night features the $130,000 Longines FEI World Cup™ Jumping Washington CSI4*-W, presented by Events DC.
Other competition throughout the week includes the country's most talented horses and riders in professional, junior, amateur-owner and pony hunter divisions, as well as high and low junior/ amateur-owner jumper divisions.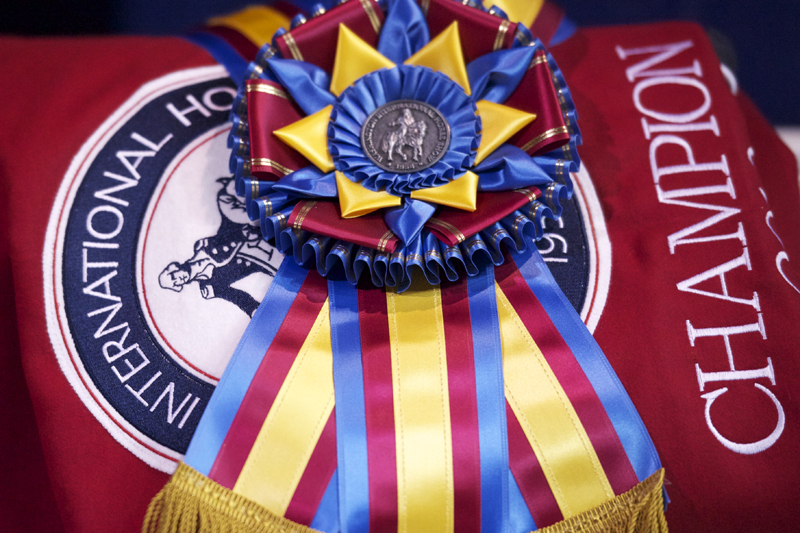 In addition, horses and riders across the U.S. have been competing all year in order to qualify to come to Verizon Center for the coveted WIHS Equitation Finals, WIHS Pony Equitation Finals, and the $10,000 WIHS Children's Hunter Championship, $10,000 WIHS Children's Jumper Championship, $10,000 WIHS Adult Hunter Championship, $10,000 WIHS Adult Jumper Championship.
International Riders qualified to compete at the 2016 WIHS include:
Georgina Bloomberg
Amanda Derbyshire (Great Britain)
Katherine Dinan
Margie Engle
Kent Farrington
Lauren Hough
Leslie Howard
Charles Jacobs
Andrew Kocher
Laura Kraut
Marilyn Little
Beezie Madden
Francois Mathy (Belgium)
Jonathan McCrea
Christine McCrea
Alberto Michan (Mexico)
Todd Minikus
Nick Novak
Olivier Philippaerts (Belgium)
Nicola Philippaerts (Belgium)
Andrew Ramsay
Alison Robitaille
Harrie Smolders (Netherlands)
Callan Solem
Jessica Springsteen
Shane Sweetnam (Ireland)
Lauren Tisbo
Catherine Tyree
Aaron Vale
Jos Verlooy (Belgium)
Mclain Ward
David Will (Germany)
Tickets Now Available
Tickets are now on sale for the 2016 Washington International Horse Show. Tickets may be purchased online at Ticketmaster.com, by calling 1-800-745-3000, or in person at the Verizon Center Box Office. For information on discounted group sales, call 202-661-5061. For details about Verizon Center accessible seating and services, call 202-661-5065 (TTY).
With top riders from around the world, and the nation's very best in hunters, jumpers and equitation, the Washington International Horse Show is one of the biggest equestrian events of the year, and a highly anticipated annual event in the heart of the nation's capital. Competition runs October 25-30, 2016, at Verizon Center in Washington, D.C. For more information, visit www.wihs.org.
About the Washington International Horse Show
Established in 1958, the Washington International Horse Show is one of the most prestigious and entertaining equestrian events in North America. More than 26,000 spectators attend the six-day show, which includes Olympic-level competition along with community and charity events. More than 500 top horses and riders come to D.C. from all over the globe to jump for more than a half a million dollars in prize money. Highlights include the $130,000 Longines FEI World Cup™ Jumping Washington for the President's Cup, presented by Events DC (Saturday night), the $25,000 Puissance high jump presented by The Boeing Company and $50,000 GE Speed Final on Military Night (Friday) and Kids' Day (Saturday), a free, fun and educational community event. The Washington International Horse Show Association, Ltd. is a 501(c)(3) nonprofit charitable organization headquartered in Washington, D.C. WIHS is an official USEF Heritage Competition and is currently ranked #7 in the Top 25 Horse Shows by the North American Riders Group. WIHS is rated CSI4*-W by the Fédération Equestre Internationale, the world governing body for horse sports.