Top Local Show Offers Chance to Qualify for WIHS at Verizon Center

WASHINGTON, August 30, 2016--The Washington International Horse Show (WIHS) is pleased to announce the prize list is now available online for the 2016 WIHS Regional Horse Show & USHJA Zone 3 Championship, presented by The Linden Group at Morgan Stanley, which will be held Oct. 21-23 at Prince George's Equestrian Center in Upper Marlboro, Md.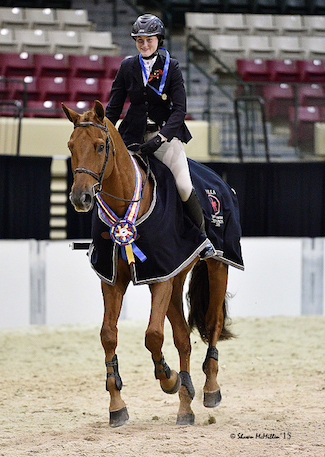 A popular stop on the local horse show circuit, the WIHS Regional competition offers riders an enjoyable showing experience and the opportunity to qualify to compete at Verizon Center in the WIHS Regional Hunter Finals, presented by The Linden Group at Morgan Stanley, on Oct. 30, as well as qualification for the WIHS Championship Finals for Children's and Adult Hunters and Jumpers on Oct. 25 and 26.
> Link to WIHS Regional Horse Show & USHJA Zone 3 Championship Prize List
"I've always treasured my time with horses," said Sue van der Linden of The Linden Group at Morgan Stanley, a longtime supporter of the WIHS Regional Horse Show and presenting sponsor of this year's event. "This is a great opportunity to encourage others to make the most of their rides, too. Best of luck and congratulations to our horses and riders, and a heartfelt "thank you" to the parents, spouses, coaches, and friends who support us in our equestrian dreams."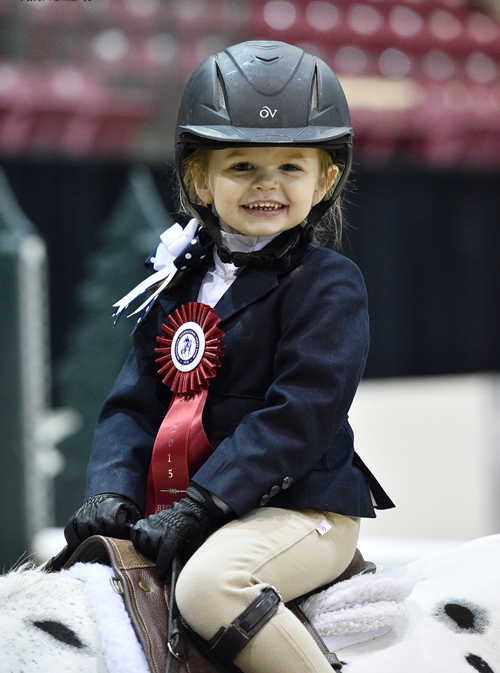 Just one of the many smiles from Lead Line competitors. © Shawn McMillen Photography
The WIHS Regional Horse Show is proud to host the USHJA Zone 3 Championship again this year on Sunday, Oct. 23. Approximately the top 18 horses in each division, based on total USHJA points, will be invited, with additional horses to be invited if invitations are not accepted.

"We are excited to welcome The Linden Group at Morgan Stanley as our presenting sponsor and look forward to another terrific weekend of competition and fun for locally based riders and their families," said Bridget Love Meehan, WIHS Executive Director.
This year's highlights include:
The MHSA Gittings Horsemanship Finals featured on Friday at 6:00 p.m.
New equitation classes: NCEA 3'3" Junior Hunt Seat Medal and USHJA 3'3" Jumping Seat Medal
The fifth annual Laura Pickett Trophy for Excellence in Horsemanship, presented by Victoria Lowell
Ice Cream Social on Friday night and Pizza Party on Saturday afternoon for all exhibitors
Grand Championships awarded for Children's and Adult Hunter and Children's Hunter Ponies
Watch the qualifying event for the WIHS Shetland Pony Steeplechase Championship Finals, presented by Charles Owen, on Friday evening.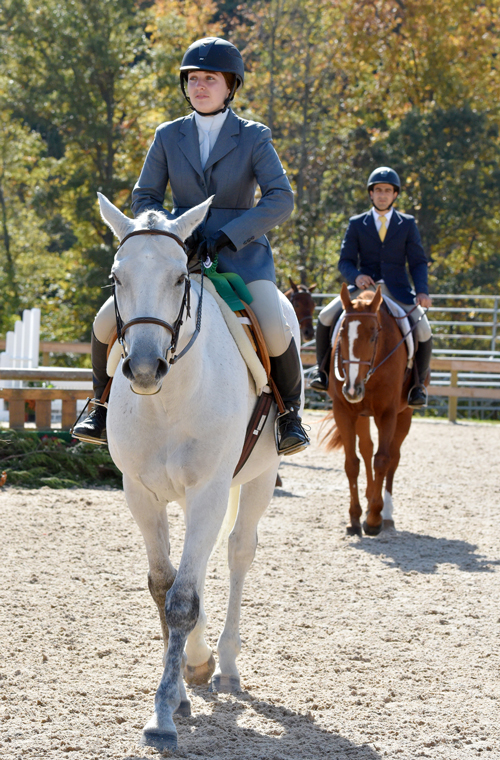 Entries will be accepted electronically through www.HorseShowing.com.
About Washington International Horse Show
Established in 1958, the Washington International Horse Show is one of the most prestigious and entertaining equestrian events in North America. More than 26,000 spectators attend the six-day show, which includes Olympic-level competition along with community and charity events. More than 500 top horses and riders come to D.C. from all over the globe to jump for more than a half a million dollars in prize money. Highlights include the $130,000 Longines FEI World Cup™ Jumping Washington for the President's Cup, presented by Events DC (Saturday night), the Puissance high jump presented by The Boeing Company on Military Night (Friday) and Kids' Day (Saturday), a free, fun and educational community event. The Washington International Horse Show Association, Ltd. is a 501(c)(3) nonprofit charitable organization headquartered in Washington, D.C. WIHS is an official USEF Heritage Competition and is currently ranked #7 in the Top 25 Horse Shows by the North American Riders Group. WIHS is rated CSI4*-W by the Fédération Equestre Internationale, the world governing body for horse sports.