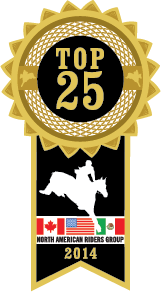 "A unique and storied event."
.... the late Abe Pollin, Chairman, Washington Sports and Entertainment.

The Washington International Horse Show (WIHS), the leading metropolitan indoor equestrian event in the U.S., celebrates its 57th year in 2015. This championship event, drawing leading horses and riders from around the nation and the world, is a pinnacle of the annual equestrian season.
The show takes place each October at Verizon Center in Washington, DC, attracting the attention of tens of thousands of equestrians, non-equestrians, celebrities and politicos alike with exciting events such as show jumping, dressage, hunter and equitation competition, plus Kids' Day, Barn Night, Military Night, special exhibitions, shopping and hospitality.
WIHS, a 501(c)(3) non-profit organization headquartered in Washington, DC, is proud to support and partner with local, national and military charities.
Since its inception in 1958, WIHS has provided a showcase for the finest horses from many breeds and disciplines, including Nations Cup international show jumping, hunt teams, side saddle, and Saddlebred, Quarter Horse, Morgan and other breed divisions, and driving, dressage, barrel racing and lots more.

Over the years, the show has gradually focused more on its core disciplines of show jumping, hunters and equitation, and has sought to bring together the best riders, the most discerning judges and the most creative course designers in a forum to determine the best of the best.
The show has had homes in three local venues. From 1958-1974, it was held at the Washington, DC National Guard Armory. In 1975 it began a 25-year run at the spacious US Air Arena (Capital Centre) in Prince George's County, MD. Since 2000, WIHS has been held in the state-of-the-art Verizon Center (MCI Center) in downtown Washington, DC.
WIHS is an official USEF Heritage Competition, and recognized as a Top 25 Horse Show by the North American Riders Group since the designation was created. WIHS holds a prestigious four-star rating from the Fédération Equestre Internationale (FEI), the international governing body for all Olympic equestrian disciplines.