WIHS Regional Horse Show & USHJA Zone 3 Finals
The 2014 WIHS Regional Horse Show & USHJA Zone 3 Finals will be held October 17-19 at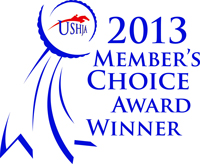 Prince George's Equestrian Center in Upper Marlboro, MD. Rated 'C' by USEF. Entries close October 11. Read more.

Zone 3 Update
Qualifying Lists for the USHJA Zone 3 Finals will be posted in mid September
FYI Only: 2013 Prize List and Entry Blank
Link to Horseshowing.com for online entries and results

2013 Highlights

New this year! Thoroughbred Divisions at 2'6" and 3'0"

MHSA Gittings Horsemanship Finals featured class on Friday night at 6pm

Second annual Laura Pickett Trophy for Excellence in Horsemanship

Grand championships awarded for Children's and Adult Hunter and Children's Hunter Ponies

More ponies accepted for the WIHS Regional Pony Hunter Finals at Verizon Center

Entries accepted electronically via HorseShowing.com

Exhibitor Pizza Party on Saturday!
The Laura Pickett Trophy for Excellence in Horsemanship
The third annual Laura Pickett Trophy for Excellence in Horsemanship, generously donated by Vicki Lowell in memory of Laura Pickett, will be presented to the adult or child rider and their trainer, who best exhibit the enthusiasm, dedication, style and commitment to excellent horsemanship that brings out the best in horse and rider at the 2014 WIHS Regional Horse Show & USHJA Zone 3 Finals. The trophy presentation will take place center ring on Barn Night at the 56th Annual Washington International Horse Show at Verizon Center. The recipient will also receive a pair of boots, courtesy of E. Vogel, and a show shirt, courtesy of Essex Classics. Nominations forms will be posted in July.

Handy Information
Directions to Prince George's Equestrian Center

Show Manager:

Tom Blankenship, Westfield, IN

Stabling Manager

:

Paul Jewell, Pennington, NJ

Show Secretary

: Beverly Abbott, BevAbbott2575@gmail.com),

410-259-2575; and Julie Agar

Official Show Photographer:

Shawn McMillen Photography,

www.shawnmcmillen.com

,

606-356-0518

Official Show Videographer:

EquestrianGameTape.com,

410-812-1029

Hotels:

Equestrian Travel,

www.equestriantravel.com, 404-844-4404, link to Hotel Reservations
Results