Jobs & Internships at WIHS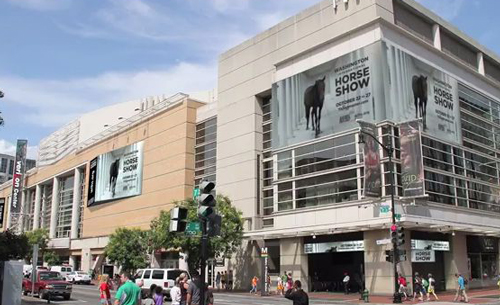 Available Positions
---
Internships Opportunities: Sponsorship, Marketing and Events
Are you a college student interested in event management and production, marketing and communications or sponsorship development? Are you able to thrive in a fast-paced office environment? Do you love following the top level of equestrian sport?
Apply for the opportunity to intern with the Washington International Horse Show and learn what goes into producing the country's leading metropolitan indoor equestrian event. WIHS interns gain valuable professional experience and learn about all aspects of our business, including event logistics, operations, sponsorship, hospitality, marketing and communications, while earning credit towards a college degree.
WIHS accepts applications for part-time, unpaid internships at our Washington, DC office throughout the calendar year. Applications are considered according to the following schedule:
OPEN: Application deadline for Spring Semester Internships (March-May)
March 1: Application deadline for Summer Semester Internships (May-August)
August 1: Application deadline for Fall Semester Internships (August-December)
The right candidates are outgoing, motivated and detail-oriented with strong writing, project management and organizational skills, an interest in learning about our business, and a willingness to handle administrative and clerical duties. Ideal candidates must work well under pressure and possess excellent communications and customer service skills, the ability to multi-task, proficiency with standard office and graphic design software and a strong work ethic. A solid understanding of the hunter/jumper world is also important.
Sponsorship & Hospitality Internship
The Sponsorship & Hospitality Intern will assist in all areas of sponsorship development, sales and fulfillment, including prospecting, creating presentations/proposals, tracking amenities and hospitality benefits. The intern will also play a key role during the event assisting with VIP hospitality activities and providing client services to our sponsors, partners and supporters.
Marketing & Communications Internship
The Marketing & Communications Intern will assist in all areas of marketing, public relations and community outreach. He or she will help prepare e-blasts, press releases, social media posts, website content and printed publications. The intern will also help maintain accurate records on marketing partnerships, press coverage and clippings, contracts and mailing lists. Familiarity with Adobe Photoshop, InDesign and Illustrator are a plus. Photography skills are a plus.
Events & Operations Internship
The Events & Operations Intern will assist in the planning, execution and coordination of several prestigious events and logistical projects including Barn Night, Kids' Day, the Silent Auction, Boutique Shopping Vendors and the WIHS Souvenir Store. The intern will also assist in coordinating the WIHS Junior Committee, show week volunteers and evening exhibitions, as well as provide support on operational, administrative and show management projects.
Requirements – candidates must:
Have a minimum 3.0 cumulative GPA
Be able to commit to at least one semester and 15-20 hours per week
Be enrolled in undergraduate or graduate school or recently graduated
Ideal candidates are able to commit through the selected semester, however, all candidates will be considered.
How to Apply
To apply, send your resume and cover letter, including a thoughtful explanation of why you believe you would be a strong addition to the WIHS team, to info@wihs.org with the subject line: Internship. Please indicate in your personal cover letter which internship you are best suited for, why and during which semesters you are available to commit to an internship.
(Updated 2/6/18)